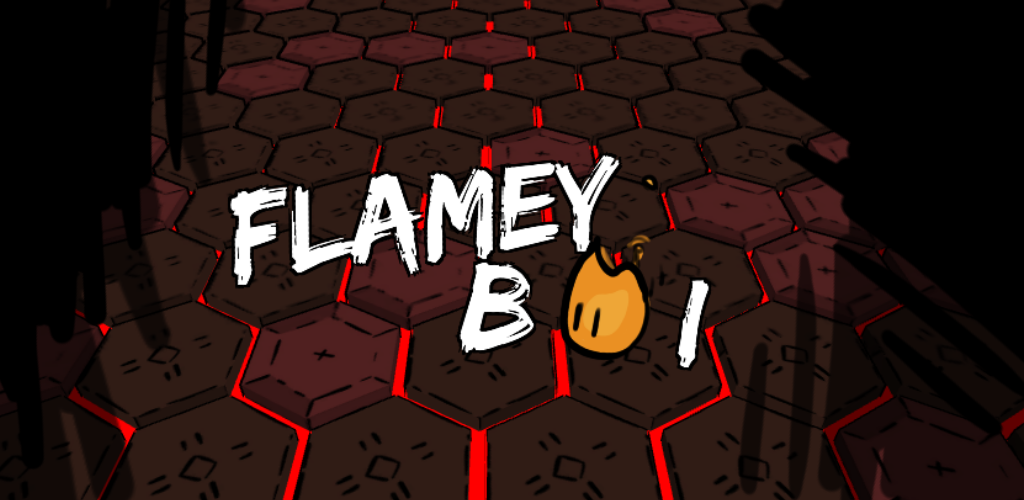 Flamey Boi - Shenanijam 2018
-NOTE: Dragging on the un-maximized screen can cause problems, use full screen to get the best experience.
Survive in the Pit!
Welcome to the pit, bud. Weave through waves of enemies while you burn down the floor. It's kill or be killed in the pit, even more so when you have to prove your worth to the higher ups. Use your flame trail wisely to trap enemies in a looping circle of death. Not to your fancy? Fry up some monsters and leave them in smoke.

Squishy worms ready for the roasting? Check!
Lava spiders creepily crawling through the flames? Check!
Rock golems tossing boulders at you to ruin your day? Coming soon!

Be the master of endless mode gameplay. Each wave gets more challenging as you work your way through the endless dungeon waves. Be the bearer of bragging rights, challenge friends and family to see who can get the furthest in Flamey Boi!

▼▼Game Features▼▼
◉ Jump into the action with no expenses!
◉ Explore and master endless mode. How many waves can you beat?
◉ Burn your enemies to a crisp using a burning trail of fire!
◉ Change the landscape of the arena by making powerful explosions that destroy the arena floor!
◉ Catch your enemies in a loop of doom, if they are on your tail -- When you make a loop of fire they will crumble along with the floor.
◉ Challenge your friends and get the best high score!
Controls:
-Click to move
-Click + Hold to leave a fire trail
-Connect the fire trail to burn down the floor
Achievements:
-Mozart: Create original music
-One Punch Man : Only mouse input (or tap input on Android)
Also available on